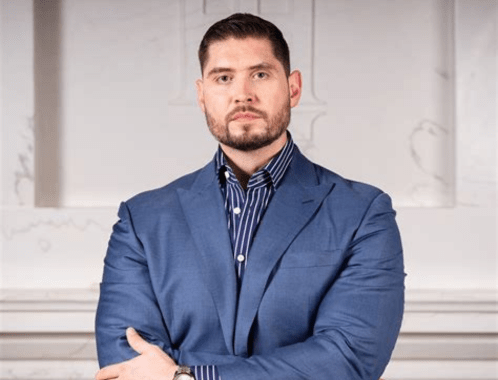 Tomo Marjanovic, a former police officer, has remarkably transitioned into a successful entrepreneur, founding the multi-million-dollar Aspire Rejuvenation Clinic. His journey from law enforcement to the healthcare industry is a testament to his discipline, passion, and commitment to helping others. Marjanovic, who once faced skepticism and financial challenges, has now established himself as a visionary in the healthcare sector, aiming to expand his clinics nationwide and publish his book, "L.E.O. to CEO."
Key Performance Indicators (KPIs):
Grew Instagram following 40,000 followers in under four months.
Achieved 4,000 followers on TikTok and 400 subscribers on YouTube.
Multiple viral videos with over 1 million views on Instagram and TikTok.
Consistent high engagement with videos in the tens to hundreds of thousands of views.
Successfully built a strong personal brand and authority in areas like men's health, relationships, and entrepreneurship.
Implemented a consistent and authentic content strategy, enhancing Tomo's online presence.
The Problem?
Tomo Marjanovic aimed to develop his personal brand and establish himself as an authoritative voice in his areas of interest, including men's health and entrepreneurship. He needed a strategy that would not only grow his social media presence but also maintain authenticity and consistency while achieving high engagement and virality.
The Solution.
Our team provided a comprehensive solution to build and enhance Tomo's personal brand. We developed an organic video content strategy tailored to his unique voice and areas of expertise. By handling the scripting, strategizing, and other content creation tasks, we enabled Tomo to focus on what he does best – sharing his passion and knowledge.
This approach not only accelerated his growth on platforms like Instagram, TikTok, and YouTube but also led to multiple viral hits, significantly broadening his reach and impact.
Your Brand Is Next.
We're here to help and answer any question you might have. We look forward to hearing from you!