April 4th Giveaway Sponsorship – @bluefacebleedem + @smokepurpp + @ykosiris
INFLUENCER: We have partnered with @bluefacebleedem + @ykosiris + @smokepurpp on Instagram for a HighKey Clout Giveaway.
DATE OF GIVEAWAY: April 4th, 2020
HOW IT WORKS: We will be giving away $10K CASH and 10 Highkey Wireless Earbuds on @highkeyclout's Instagram page. The Influencer listed above will be promoting this giveaway. The entrants will have a chance at winning, by following everyone that @highkeyclout is following. By sponsoring the giveaway you will be one (1) of the seventy (70) accounts being followed by @highkeyclout.
INFLUENCER: We have partnered with @bluefacebleedem + @ykosiris + @smokepurpp on Instagram for a HighKey Clout Giveaway.
DATE OF GIVEAWAY: April 4th, 2020
HOW IT WORKS: We will be giving away $10K CASH and 10 Highkey Wireless Earbuds on @highkeyclout's Instagram page. The Influencer listed above will be promoting this giveaway. The entrants will have a chance at winning, by following everyone that @highkeyclout is following. By sponsoring the giveaway you will be one (1) of the seventy (70) accounts being followed by @highkeyclout.
ESTIMATED # OF ENTRIES: 30K - 50k estimated North American entries
GIVEAWAY TERMS: https://www.highkeyclout.com/giveaway-terms-apr4/
April 4th Giveaway Results
Total Gain of 26K+ Followers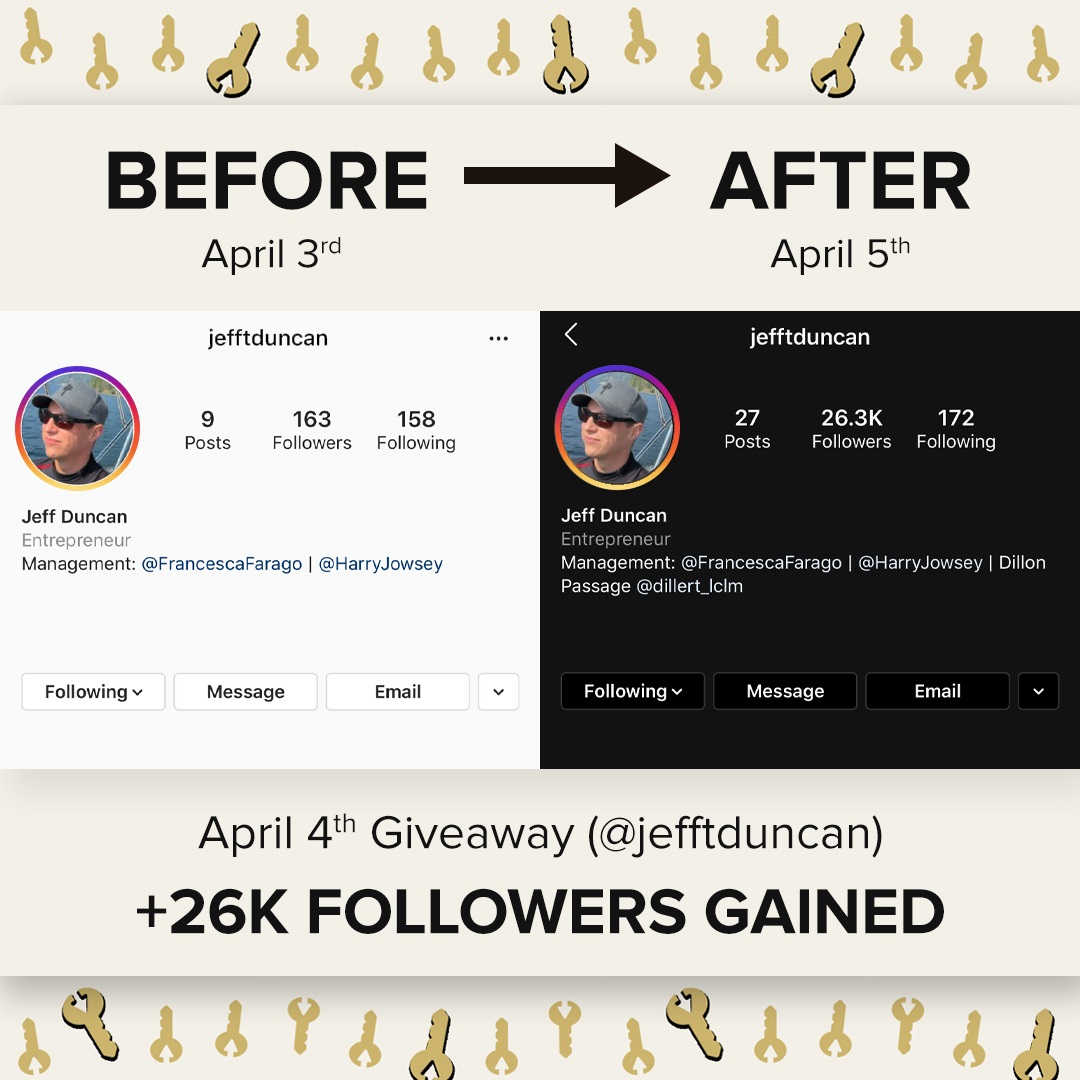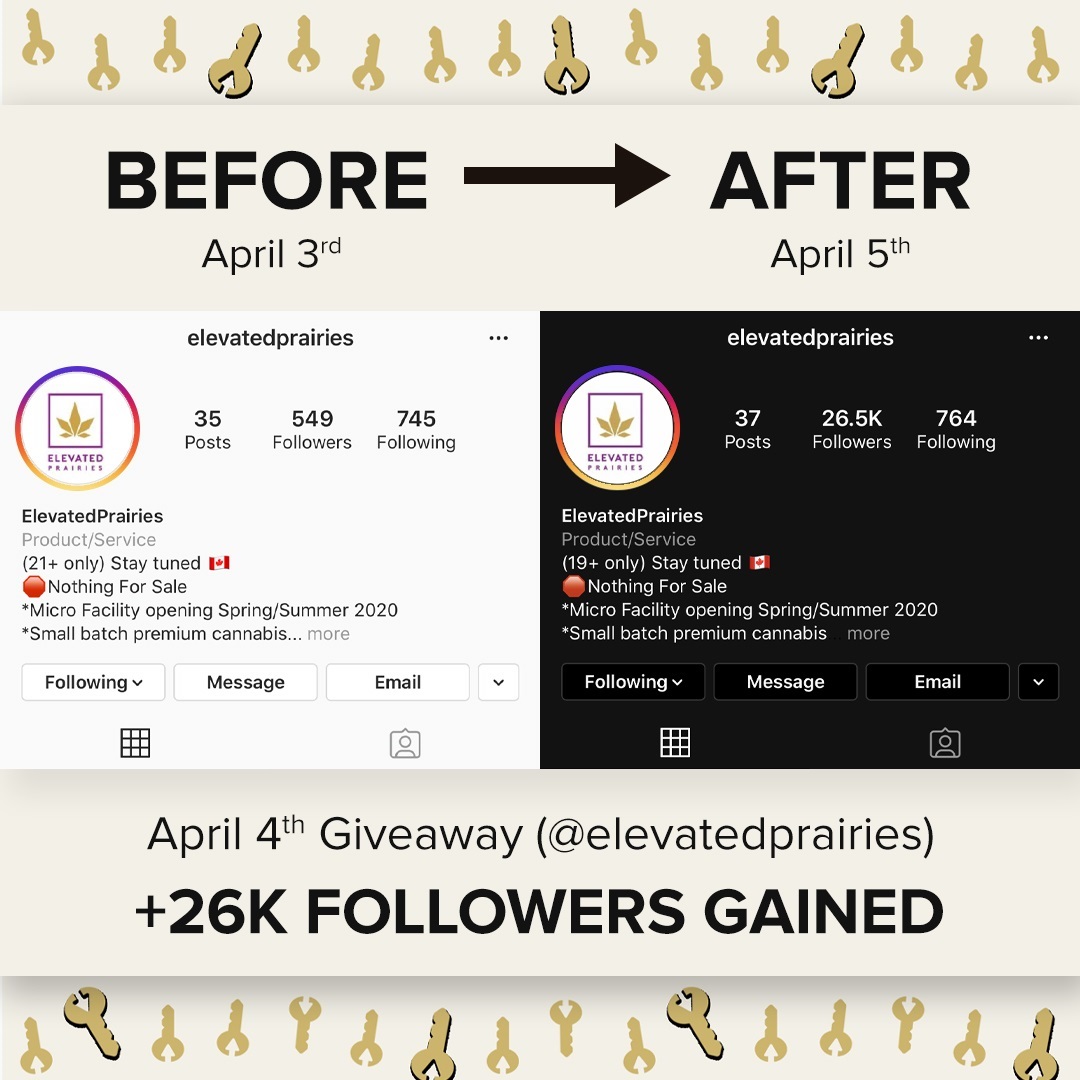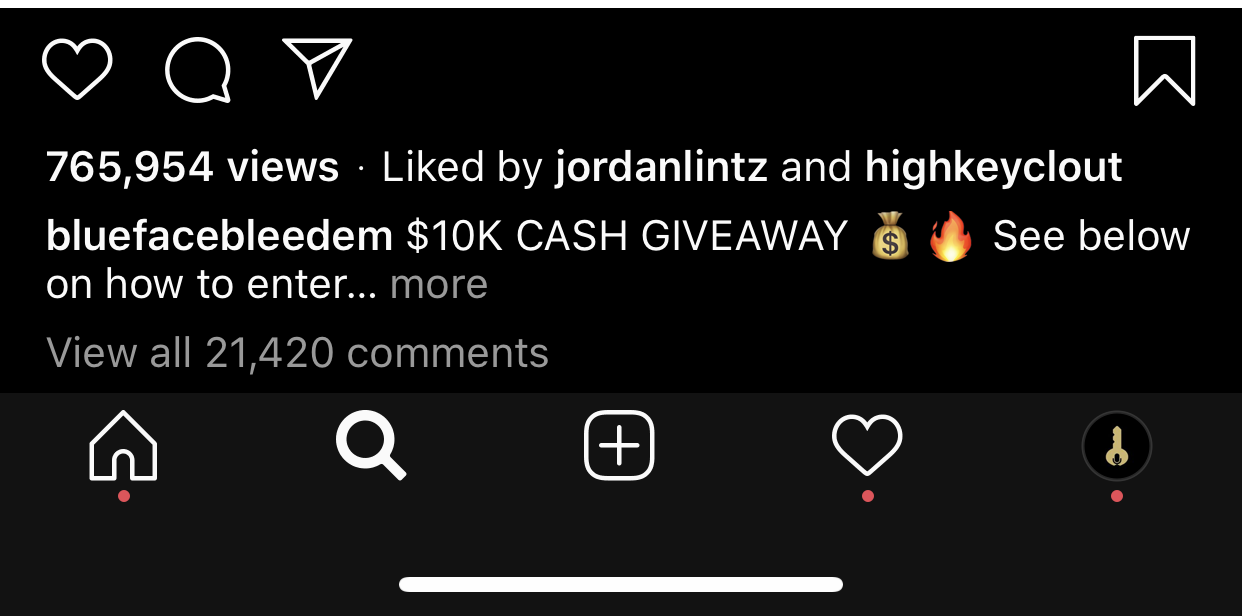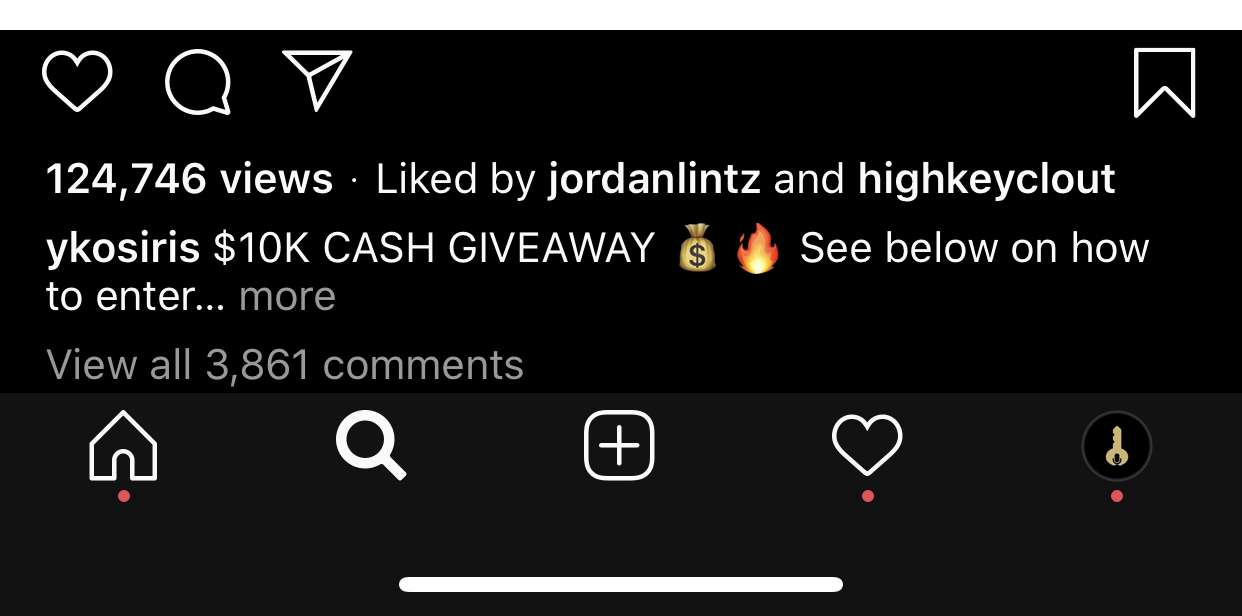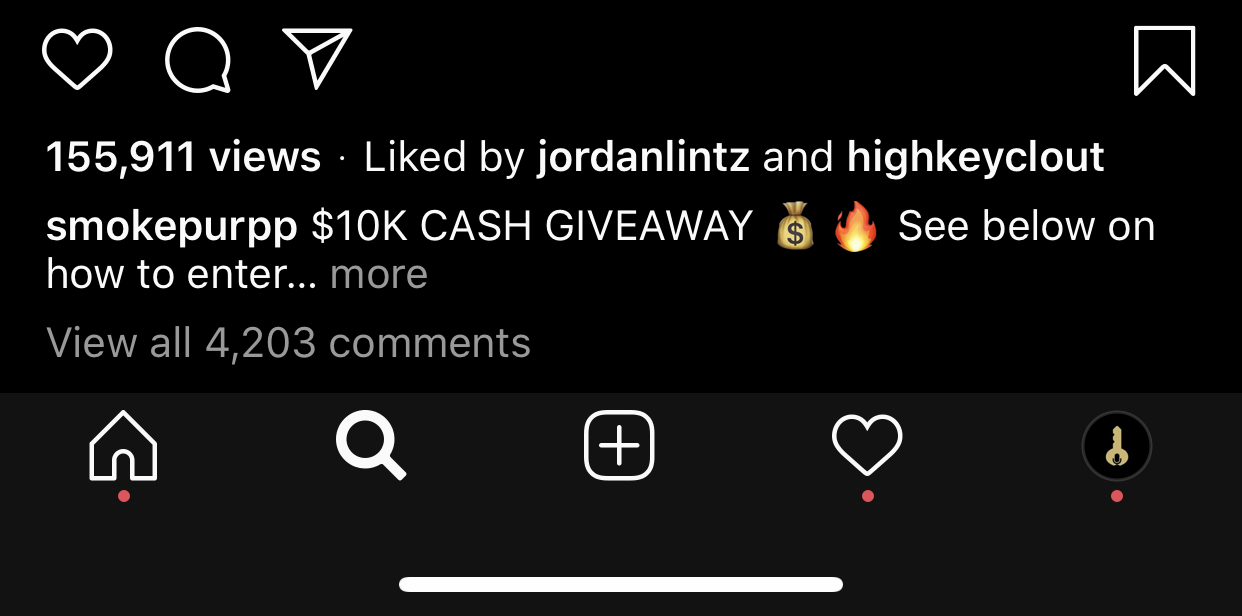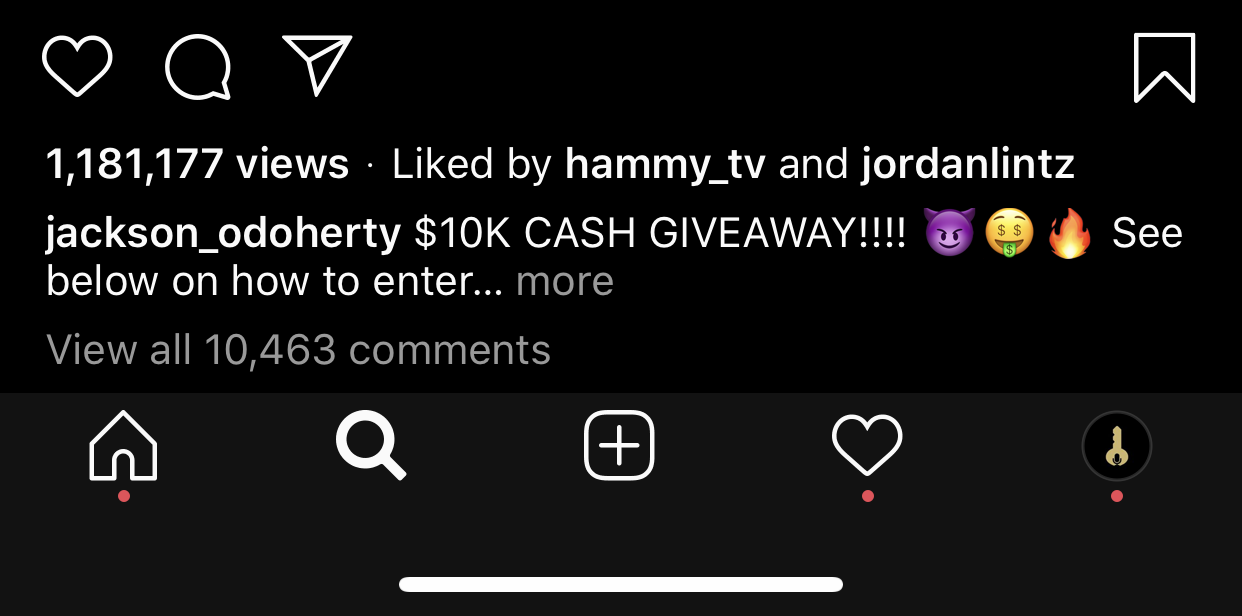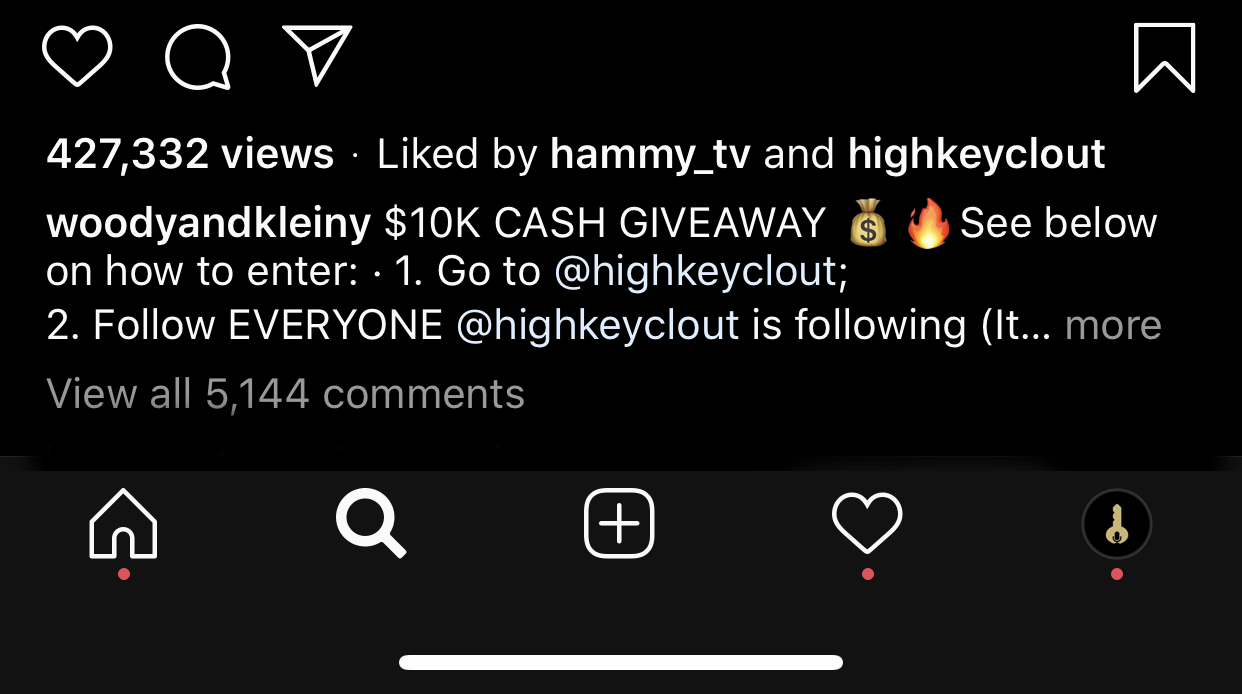 April 4th Giveaway Results + Winner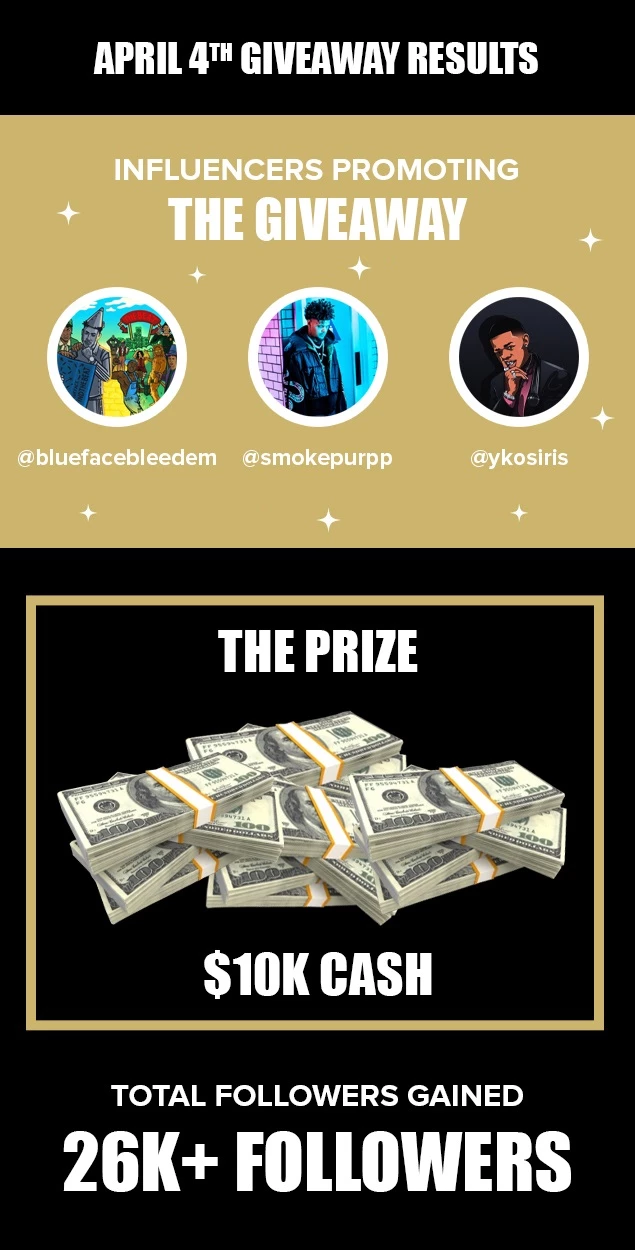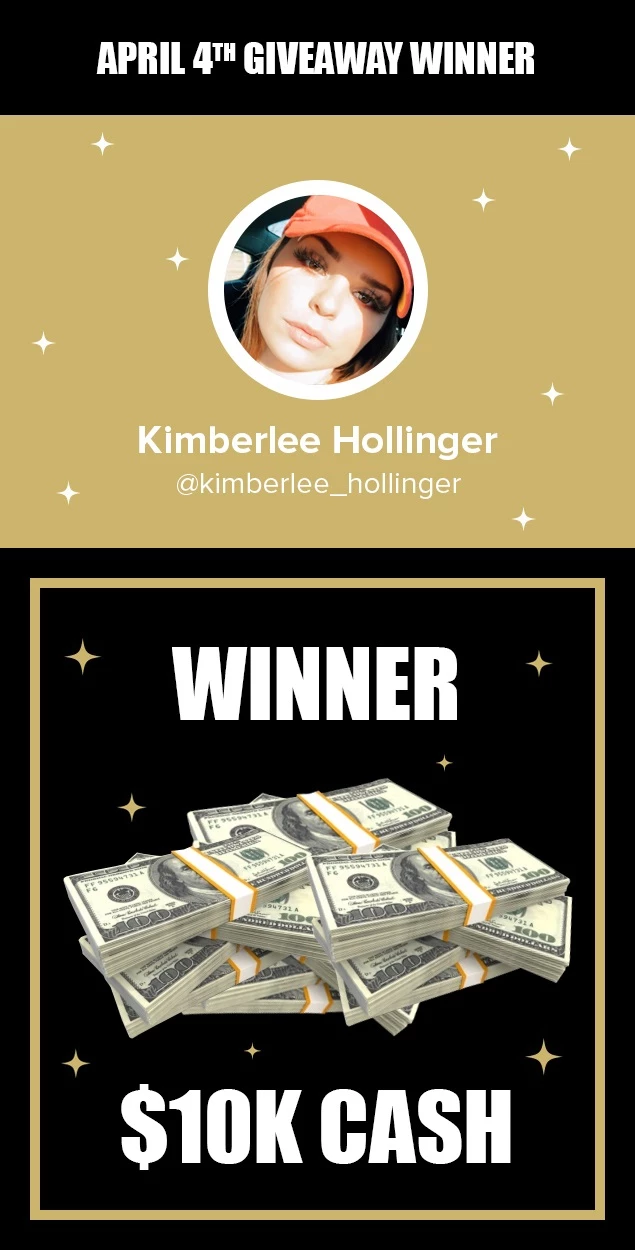 Instagram Audience Insights